The Best Financial Gifts to Buy Children this Christmas
---
Sales of gold coins are up 50% compared with the pre-Christmas period last year as investors seek 'safe haven' gifts for children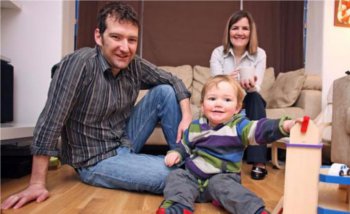 "Sales of gold coins are up 50% compared with the pre-Christmas period last year as investors seek 'safe haven' gifts for children."
Sales of gold coinsin the past three months are up 50% compared with the pre-Christmas period last year and sales of silver coins have doubled as investors seek "safe haven" gifts for children.
The price of precious metals has soared as investors have sought "hard" assets during market uncertainty, and many predict it will rise further. Myles Zyblock at RBC Capital Markets, the investment bank, said gold could rise to $3,800 (£2,435) an ounce within three years. It was about $1,370 (£874) an ounce last week — a 25% rise since the start of the year.
Simon James at Moneysupermarket, the comparison website, said: "With households having to tighten belts, a gift that also offers some financial benefit is likely to be well received this Christmas."
Coins
The cost of a gold sovereignis now about £228 and half sovereigns are about £120. The one-ounce Britannia coin is about £950.
Silver has outperformed gold, rising by 47% this year to $27 (£17) an ounce. A silver Britannia is £33. Experts believe it has farther to go. Frédéric Lasserre at Société Générale said silver prices may rise 19% over the next year.
Gains made on sovereigns and gold and silver Britannia coinsare free of tax. Some investors are buying palladium — a metal used mainly in catalytic converters in cars — and platinum coins, although these are more expensive and gains are taxed. Palladium has soared 167% over 12 months to $695 (£445) an ounce. A palladium coin bought last Christmas for £200 could sell today for about £500.
A platinum coin costs about £1,100, said Baird & Co, a coins specialist, compared with about £950 a year ago.
Johnson Matthey, the metals and chemicals group, said palladium prices may rise more than 20% in the next six months to $850 (£545) an ounce. Barclays Capital, the investment bank, said platinum could climb to the $2,301 (£1,475) record set in 2008. It was trading at about $1,674 (£1,073) last week.
Coins can be bought through dealers such as bullionbypost.ieand Baird & Co (goldline.co.uk) or direct from the Royal Mint (royalmint.com).
Savings accounts
Skipton building society has launched a Christmas-themed regular savings account paying 5% — the best rate available. It can be opened on behalf of someone under 18, and the maximum that can be paid in is £500 a month.
A good alternative is the Halifax children's account, which pays 6%, though you can pay in a maximum of only £100 a month.
Investments
The government will scrap child trust funds (CTFs) next year, but you still have time to open one for a baby born in the past year. Those born between September 1, 2002, and August this year received a government voucher for £250. If your child was born after August 1 this year, you get only £50 to invest.
CTFs roll up free of tax until the child turns 18. They can be invested in cash or shares, and relatives can put in up to £1,200 a year.
Alternatively, a bare trust can be used to hold investments on behalf of a child, since they are not permitted to hold shares in their own right. The child's tax allowance is taken into account, which usually means there is no capital gains tax to pay.
Pension
You can set up a pension for your child and ask family members or friends to contribute.
Contributions get tax relief at the basic rate of 20%, even for non-taxpayers, and you can pay in up to £3,600 a year, including the tax relief. Because of the length of time the investment has to roll up, the results can be spectacular. A £3,600 annual investment into a pension for 18 years would roll up to some £1.8m when the child turns 65, according to Danny Cox at Hargreaves Lansdown, the adviser. This assumes growth of 6% a year.
Premium bonds Relatives can buy premium bonds on behalf of under-16s. Instead of paying a return, holders are entered in a monthly draw with prizes from £25 to £1m. The equivalent return, on average, is 1.5% a year.
Visit the BullionByPost website: www.bullionbypost.ie or call 01 699 4396.
Published 28 November 2010 | The Sunday Times
Related links:
Buy Gold | Buy Gold Coins | Buy Sovereigns | Buy Britannia Coins | Buy Krugerrands
Buy Silver Coins | Buy Silver Britannia Coins | Buy Silver Maples | Buy Silver Eagle Coins