Is Gold and Silver Bullion Subject to VAT?
---
A common question asked by investors is, 'do I have to pay VAT on bullion?' The good news is you don't have to pay VAT on gold investment bullion. The bad news is, unlike gold bullion, VAT is payable at 23% on silver bullion bars and coins. Perhaps because investment gold is now exempt, there is a misconception that investors believe other precious metals such as silver, platinum and palladium are VAT free.
---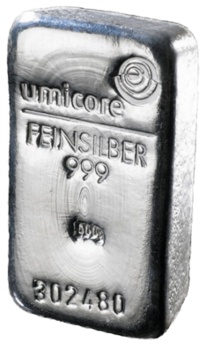 Why do I have to Pay VAT on Silver?
Silver bullion should be viewed like any other product. If you went to your local electrical store and purchased a new television, you would expect to pay VAT. You wouldn't necessarily think about or recognise the VAT as it would be included in the sales price, but it would still be there. Therefore investors should be mindful that silver investment is very different to gold, with silver being much more speculative.
---
Is Silver Bullion a Good Investment?
Here at BullionByPost, we advise our customers to view buying silver bullion as a more long term, speculative investment due to the fact that silver is taxable, therefore investors need to hold on to their bullion until the silver price has increased by another 23% just to break even. Only then will any other rises in the price of silver make you a profit. Paying VAT on silver bullion is often one of the keys reasons investors turning to gold with short term profits available, however recent history displays silver is still a very profitable way of buying bullion.
When looking to buy silver, it is worth taking into consideration that the silver price is much more volatile than that of gold. The price of silver has increased by 248% in the five years between September 2006 and 2011. This growth percentage was even higher back in April 2011 when silver hit an all-time high of over €29/oz t but has since stabilised. These statistics illustrate that if you believe the silver market will remain buoyant, then your initial 23% outlay for VAT can be recovered quickly. In fact, despite the price of gold reaching new highs in recent times, the growth percentage increases for the silver price have consistently outperformed gold, showing that despite silver being labelled as the less safe of the two investments, it has being potentially more lucrative to have your money in silver coins and bars than gold.
---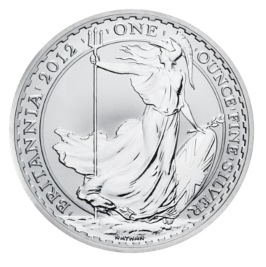 But I'm VAT Registered
If you are VAT registered and believe you may be able to claim your VAT back on silver bullion, then you need to seek advice from your accountant. Here at BullionByPost we are not trained accountants therefore cannot commit to providing you with advice regarding whether or not VAT registered customers can claim back their tax at a later date.
---
View our Top 5 Silver Investments and our Top 5 Gold Investments .