Payment Options
---
Here at BullionByPost, we offer a wide range of payment options for your convenience. Place your order online and pay for your bullion using either of our 2 payment methods as follows: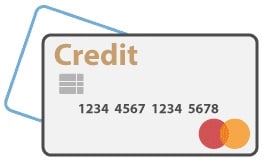 1. Debit Card or Credit Card

Pay online instantly with a card up to the value of €20,000. We accept payment by Visa Debit,
Visa Electron, Maestro and MasterCard Debit as well as all Visa and MasterCard Credit Cards.
There is no surcharge for using your credit card.
Click here to view more information about cards
.
---
2. Bank Transfer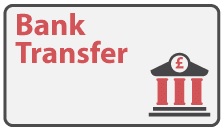 Customers can pay by Internet or telephone bank transfer up to €50,000. Once you confirm
your order, you will receive a confirmation email with your order number and our payment
details so you can complete the transaction.
Pay immediately by bank transfer quoting your order number. If you do not make payment
by the end of the next working day, your order may be cancelled. If we receive your funds
by Midday, your order will be dispatched the same day.
Customer notice: Our bank account is Euro denominated so if you initiate your payment in
another currency you may incur additional bank charges.
At BullionByPost we primarily bank with Barclays, but customers in the European Union also
have the option to pay transfers in to our LCL account in Paris. Payments process at a slightly
slower pace, but with a reduced transaction fee with your bank.
---