Why Buy Physical Gold? Physical Gold Versus ETFs
---
There really are numerous benefits of owning physical gold over electronic gold or paper gold. In these uncertain economic times of banking instability, low interest rates, underperforming currency markets, volatile stocks and repeated rounds of printing money, gold offers a welcome safeguard to the turbulence. However not any form of gold, but physical gold. Physical gold is a timeless asset which will always have a value and always lasts the test of time. Physical gold provides the ultimate insurance for your wealth against financial crisis in an underperforming wider economy.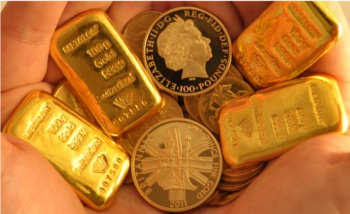 Only back in September 2008, the former Chancellor Alistair Darling announced that people were only 2 hours away from not being able to withdraw their own money from British banks. At the height of the banking crisis, Darling elaborated that the near collapse of the Royal Bank of Scotland would have inevitably and quickly spread to other banks if it wasn't for the £50bn emergency bailout. That statement alone is enough to send chills down your spine.
This brings me to the point; if you don't hold it, you don't own it . Physical gold offers you that layer of protection and security which Gold Exchange Traded Funds do not. A Gold EFT is an exchange traded fund with gold being the principle and only commodity being traded. Similar to the banking crisis, ETF companies are vulnerable, unpredictable and controlled outside your hands. As recent as September 2011, the ETF company London Gold Exchange closed their website stating that they were permanently closed for business. With physical gold bullion, this would not affect you directly as you aren't relying on any third party individual or company to look after your wealth for you. With physical gold, you hold it, you have the responsibility; you are in control of your own wealth which is the ultimate way of preserving your assets and protecting yourself and your loved ones from financial ruin if the worst case scenario did happen.
Just because physical gold is a safe haven, we would not advise you to allocate your entire portfolio to gold. Physical gold should offer a new dimension to your wealth portfolio, perhaps initially investing only 5-10% of your liquid wealth. Many investors later choose to allocate higher percentages in the future but, we find 5-10% is an ideal starting point. We encourage investors to spread their wealth. Just because property was a good place to invest before the 2007 crash as gold is a solid investment now, we would advise against effectively putting all your eggs into one basket as physical gold is the best way of hedging your other investments .
Spreading your investment interests across stocks, property and precious metals is a wise, low-risk way to manage your portfolio. If your stocks are underperforming, the likelihood is the gold price will over perform. It's worth noting though, that if your short-term outlook for the wider economy is very positive, then keep your gold investment to a minimum, as it would be expected that the gold price may take a knock as the world economy recovers and begins to grow at a greater pace. It is an unlikely scenario where all investments will be buoyant at any one time; successful investors identify the right markets at the right time, with physical gold being a great exception to that rule as it is such a long term investment, there is never a bad time to own it .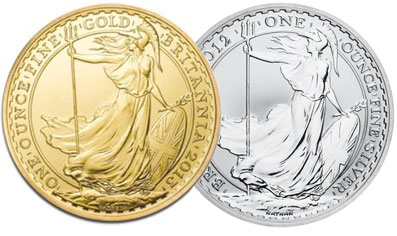 We advise everybody to hold a small amount of physical gold. Historical data illustrates how the gold price has consistently and successfully outperformed any other investment. However if a safe, low-risk investment is not for you, then ETF's offer a more speculative investment alternative. Another option is to speculate on the price of gold via a Gold ETF as well as own some physical gold to spread and reduce the element of risk.There is still a misconception you have to be infinitely wealthy to buy gold bullion. This is very much a British position and misconception, in countries like Germany, Austria and Russia, who have all experienced economic collapse in recent history, it is very common to hold physical gold bars and physical gold coins no matter what social demographic you fall into. India also, throughout history, has been a nation who position gold as a safe haven and an excellent way of protecting and preserving wealth .
Most investors happily and safely store their bullion at home, after all that is one of the major benefits of owning physical gold. We would advise that you take certain measures to avoid compromising the security of your investment. Firstly, don't take any unnecessary risks; keep it to yourself. Avoid telling family, friends and work colleagues that you have gold on the premises as you never know who's listening or who might find out. Insure your gold if you feel more comfortable and / or look into buying a small home safe for extra peace of mind; ideally one which can be hidden in the floor or wall. Alternatively, be creative. Remember gold is easy to hide, due to its significant value you have to own millions of pounds worth before storing becomes a real issue. Hide it in the loft, cellar, in the wall, under the floorboards, the options are endless, the kind of place an intruder would not easily have access to if you were unfortunate enough to be burgled. If you'd rather not keep your gold within arm's reach, then for as little as €35 a year you can hire a safety deposit box from a bank.
When you feel the time is right to sell your physical gold, realising your investment is just as simple as offloading your Gold ETF. There are a host of reputable gold bullion dealers who buy and sell millions of pounds worth of gold every week. We'd advise you to conduct research online and call up where you will be immediately offered a price for you bullion based on the current global gold spot price. It's worth noting the bullion dealer who you purchased the gold from will often offer you the best price as part of their gold buy back service.
---
Physical Gold versus Gold ETFs
| Physical Gold | Gold ETFs |
| --- | --- |
| Control over your wealth | No real control |
| Full ownership – if you don't hold it… | You never own any gold |
| Personal security and peace of mind | Trust in a third party is required |
| Secure investment | Speculative investment |
| Unique element to your portfolio | Similar to any other share or fund |
| Low risk | Higher risk |
| Crisis insurance | Open to same risks as all investments |
| Timeless asset | Not an asset |
| Keep for generations | Too risky to keep for generations |
| Long term | Short term |
| Potentially profitable | Also potentially profitable |
---
Here at BullionByPost, we recommend everybody should own 5-10% of their liquid wealth in physical gold bars and coins, whether you're a pensioner with modest savings or a billionaire business tycoon, holding physical gold in your hands is a great way of safeguarding your own and your families' futures.

For more information about the benefits of owning physical gold bullion, see our article in published in the Sunday Telegraph - Real wealth in your hands – Eurozone crisis drives record demand for physical gold

---