Why Buy Gold?
---
Why buy gold you ask? In times of economic uncertainty and instability, buying gold makes more sense than anything else. With confidence in the banking system and worldwide economy at an all-time low, gold bullion is the ultimate insurance and, given its ability to maintain a high value, should be viewed as an essential part of everybody's investment portfolio. With the famous yellow metal in greater demand than ever, there are many reasons why buying gold is a wise investment.
---
It is the Ultimate Insurance
Owning gold could be the ultimate insurance for turbulent times. It's an age old question which people have been asking for centuries – where is my money really safe? And more and more people are now choosing the oldest answer: GOLD .
With the global economy in much publicised turmoil, gold offers about as much certainty as you can get. Gold offers the ultimate insurance against economic instability and unrest as gold bullion, unlike other investments, will always hold a value. Gold bullion is an effective way of hedging against other investments as its value tends to be particularly buoyant when other investments such as stocks and property are under-performing .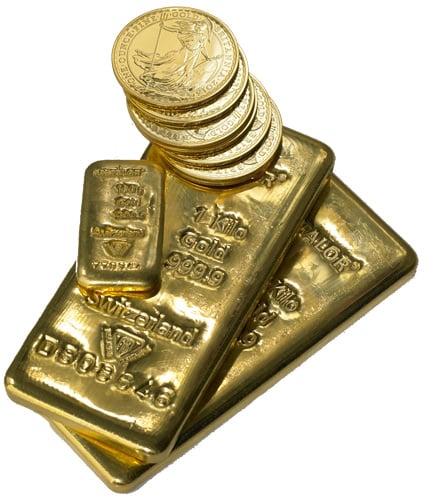 Gold can also be used effectively to insure you against other economic factors such as inflation and deflation, interest rates, stock market jitters and currency problems. Importantly, as a highly precious metal, gold's worth is recognised internationally, and is considered highly valuable no matter where you are in the world. An additional, convenient, positive aspect is that gold bars and gold coins can be taken with you easily, wherever you go.
It is often said that there is never a bad time to own gold. It is a physical asset, a timeless asset, an asset that cannot be devalued in the way money can be by the government simply deciding to print more through Quantitative Easing. Even in the most extreme and unlikely scenario that the banking system should face collapse and paper money lose all its value, gold bullion, particularly small units of gold such as gold coins, could be used to buy and trade yourself out of trouble.
---
To Protect Your Wealth
With confidence in the economy and the banking systems at all-time lows, people are looking harder than ever for alternative methods of protecting the value of their money. Gold offers a long-term safe haven for those looking to protect and preserve the value of their wealth as it will always hold a significant value no matter what. Gold investment should be viewed primarily as a low-risk security asset for yourself and your family's future.
The unpredictable nature of the economy suggests further long-term strength and likely rises in the global gold price. However these potential profits should not be the main reason for investing in gold. Bullion should be viewed as a non-speculative, safe, long-term method of safeguarding your wealth. Owning gold offers a unique and interesting element to your portfolio, offering an opportunity to spread the risk from the uncertainty of other investments such as stocks and shares, property, and currencies, which may be under-performing.
---
To Control Part of Your Wealth
If you don't hold it, you don't own it. The physical ownership of gold bullion bars and coins gives investors the ultimate control over their wealth. Instead of trusting third parties and handing your money over to a fund manager, or even leaving it in the bank, holding your gold at home or in a safety deposit box gives you true control, ownership and responsibility over your own future instead of relying on others to do so.
This control can only be achieved through owning physical gold bars and coins, not paper gold or electronic gold (ETFs). The control even extends to choosing how, where and when to release the value of part or all of the value of your investment with hundreds of bullion dealers willing to buy your gold instantly over the telephone. Investors can realise the value of the gold in just a few minutes and get a bank transfer or instant cash payment onsite the very same day.
Click here for more information on why buying physical gold is your best option.
---
Gold Performance – Where Next for Gold?
The price of gold began rising sharply in August 2007. After the banking crisis gold boom peaked in 2011, the gold price entered a bear market that started to break. It more than doubled in the three years that lasted 4 years. However after finding a bottom at the end of 2015, the gold price soared in 2016, spurred on by economic and political uncertainty caused by events such as the Brexit referendum result and Donald Trump's election. The price tends to rise as investors in other markets get the jitters. The question is what will happen next? Despite historical data displaying that the yellow metal has out-performed other major investments in the last year, there are no guarantees that this trend will continue. You should conduct your own research and buy gold primarily as a safeguard for the future, and secondly as a profitable investment. If you are of the belief the current economic difficulties will continue down the same road for some time to come, then the gold price is likely to remain high and continue to rise.
Click here to view the current price of gold via our live gold price charts. These charts update every two minutes in line with the global spot price.
---
Demand for Gold - Worldwide Demand Hits New Heights
Another factor to consider is demand. With the world's gold reserves lower than ever and general demand in many countries higher than ever before, many experts predict that the metal will remain a highly valuable commodity for many years to come. In fact, new figures released by the World Gold Council in the Third Quarter of 2015 show an all-time record demand for gold bullion as investors look to preserve wealth, diversify their portfolios and seek strong returns.
With worldwide demand for gold jewellery suppressed and the technology sector static, gold investment has continued the upward trend experiencing growing demand in China and India in particular. Gold bullion bar and coin ownership in China has grown 69.5% in 12 months, with an estimated 528 tonnes now held by private investors making China the world's largest gold owning nation, followed by India who saw a 34% increase ownership to over 409 tonnes.
However it is not only China and India seeing huge growth in gold investment, European countries including Germany, Switzerland, Turkey and France have also experienced record uplifts in consumer demand. Of the European nations, France and Turkey saw the largest increases in demand with gold bar and coin ownership up over 1,600% and 80% respectively, however Germany's 31% rise in the ownership of gold makes them Europe's largest gold-owning nation holding 154.2 tonnes.
---
In Conclusion…
With both consumers and Central Banks in many of the world's most powerful economies buying unparalleled amounts of the precious metal, has there ever been a better time to buygold ?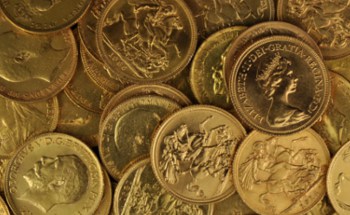 Don't make the mistake of thinking I'm not rich enough to buy gold. In some countries like Germany, India and Russia, some of which experienced economic collapse within living memory, buying and owning gold is a very common way of protecting and preserving your wealth.
It is advised everybody should own between 5% and 10% of their liquid wealth in gold bars and / or coins, whether you're a modestly wealthy person with some savings or a multi-millionaire it makes a great addition to your investment portfolio and acts as the ultimate insurance against turbulent economic times.
Click here to see our range of bullion bars.
---
Related Links: If you have any questions about gold bullion investment, please feel free to contact our knowledgeable and friendly team on 01 699 4396 who will be happy to talk your through any queries you may have. Alternatively, you can e-mail us on: sales@bullionbypost.ie and we will get back to you as soon as possible.